Top-notch Cleaning Services in Vancouver for Homes and Businesses: Experience the Difference
Cleany - Providing Best Cleaning Services in Vancouver
At Cleany, we take pride in being one of the best cleaning service providers in Vancouver. With our continued dedication to delivering exceptional cleaning services, we have established ourselves as a trusted and reliable option for both residential and commercial clients. Whether you need a one-time deep clean or regular maintenance, our team of trained professionals is here to cater to all your cleaning needs.
Cleaning Services Near Me in Vancouver
If you're searching for cleaning services near you in Vancouver, look no further than Cleany. We understand that finding a reliable cleaning company can be a challenge, which is why we strive to exceed your expectations in every cleaning project we undertake. From homes to offices and everything in between, we have the expertise to tackle any cleaning task efficiently and effectively.
GET
10

% OFF ON YOUR FIRST CLEANING
OUR COMPREHENSIVE CLEANING SERVICES IN VANCOUVER​
Step 1


BOOK A DEEP DECLUTTERING CLEAN-UP

Initial cleaning, organizing, trash and recycle removal. Mary Condo Japanese method of organizing.

Step 2


ENJOY YOUR NEW SPACE AND CLEAR MIND

The decluttered space will impact your brain function and you will feel inspiration and see your life goals clearly.
Step 3


BOOK RECURRING MAINTENANCE CLEANING

Consistency is the secret. Don't lose the miracle feeling and maintain your space clean and organized. We are here to delegate this routine to.
Step 4


CHASE YOUR DREAMS

Focus on what you want to chase in your life: family, business, career, art, school, whatever it is - we will cover the maintenance so that you dedicate your time to your dream life.
Olga Gyozumyan
Founder and Operations Manager
Passionate about impacting peoples lives in a positive way. Enjoys building powerful teams and win-win game ventures.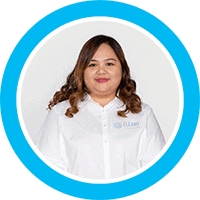 Vanesa Serrano
Customer Service Manager
The management guru, always finding the ways to make it work for both our valued clients and our lovely cleaning experts.
Catherine Pineda
Social Media Marketing Expert
Creative and positive, putting her hearts in every word she spreads out.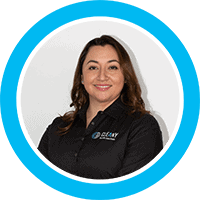 Gina Buitrago
Team Supervisor
Efficient Logistics Queen overseeing and optimizing cleaning team operations with precision and expertise
FAQs About Cleaning Services in Vancouver
WHY CHOOSE CLEANY AS THE BEST CLEANING COMPANY IN VANCOUVER