Residential cleaning in Port Moody
Book a trusted cleaner instantly below from 27$ per hour
Your search for the finest cleaning lady in Port Moody is over
Port Moody is a wonderful place to live. What makes it even better is that you can hire professional cleaners capable of maintaining your home spick-and-span in a short amount of time. They can even cater to your special requests, like remove every speck of dust from your living room carpet or every trace of debris after a home improvement project. You get your time and your home back!
GET
10

% OFF ON YOUR FIRST CLEANING
Your trusted maid service in Port Moody: going the extra mile
INSURED & BONDED
We put your home in competent, safe hands. We go all our to protect both the cleaners and your property!
HIGHLY SKILLED EXPERTS
Your cleaners are the best in the business, and a single visit from them is all it takes to make you a believer.
IN-DEPTH VETTING PROCESS
Our detailed interview and background check process helps us determine that we have the right people for the job.
SEASONED EXPERTS
Your cleaners are go-getters who take a no-nonsense approach to work: it's elbow grease and tried-and-tested methods from the get-go.
Seize our special deals and become a Cleany regular
+ various promo codes for first time cleints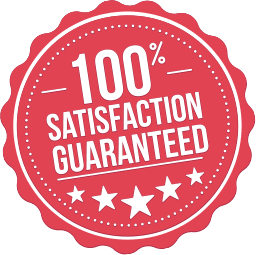 Count on it: 100% satisfaction guarantee
With Cleany, what you see is what you get! You see a 100 % satisfaction guarantee, we deliver on the promise. This means we trust the cleaners we refer to you to achieve spectacular results every time they visit their home. They are that good! If you notice that your cleaners have missed a spot, do not hesitate to give us a call. We'll send a crew to reclean the area in question in 24 to 48 hours, no questions asked & free of charge!
Have your cake & eat it too: a clean home without the work
Super impressed with the organization and efficiency of this company and my cleaner, Anna ..... I was feeling overwhelmed with work and preparing for upcoming surgery, I emailed Cleany to see if they could fit me in for a same day cleaning... I reserved extra time and asked if they could do some other odd chores like the laundry and changing the bed linens, cleaning makeup containers .... it was very simple to book and conveniently I entered my Visa card online and saw the total quote $ where you can also add a tip .... big time saver for me... I was not home when Anna (?... pretty blonde lady, very fit) arrived, so I was a bit nervous with a stranger in my apartment ...... when I got home from the appointment, I was so happy to meet her... I felt that I was in good hands and the work she saved me was worth so much more than the 5 paid .... very reasonable and the pricing was actually less than they quoted me when it was charged (didn't take as long as expected}". highly recommend. [I live in Yaletown and used Cleany yesterday...on June 2}
My wonderful cleaning lady Karina from Cleany provides me with excellent cleaning services. She is very detailed in her work and very dependable. I would highly recommend Cleany their services to friends and family in the future. Thank you
So far so good. We just moved into a new place and wanted to keep it looking that way. I had super fast responses from Olga, the pricing seemed very competitive and Alison who did the cleaning was fantastic. Will continue with the service.
Their booking service online is great, you can pay via credit card and they send you a text message reminder the day before your scheduled cleaning service, which I find useful. If you ask them to change the work scope for your next cleaning visit, they always take your request seriously and make sure they meet your expectations. I've been using their service for several months and I'm happy with this company. I would highly recommend them!
l asked for a quote via yelp and I got a response within an hour! The owner is really fast and efficient and was so easy to book. I had someone come in the very next day! She was a miracle cleaner! She was fast, professional and did an amazing job! Having a new baby and an older kid doesn't allow me much time for cleaning so my apartment has not looked like this in years!!! I was so impressed that instead of booking biweekly as I initially had planned, I decided to go weekly! Their price is very reasonable too! The cleaner brought her own cleaning spray and mop. She even recommended a vacuum cleaner that would be better for my carpets. I know I can trust them, and next time I will be leaving my keys with the concierge while I worry free take a walk with my children and come back to a clean apartment!
I was able to book same day cleaning ! Professional, polite and did a greatjob of cleaning my place. Will definitely recommend and have them back again ! Thank you cleany !!1 You made my week :)
The house looks great after CLEANY. I will start using them on weekly basis. I appreciate your help. Lena organized my home well and I feel l am in good hands now!
Extremely pleased with Angie. I would recommend her to my friends and family! Thanks
Superior quality home or apartment cleaning services in Port Moody
A hassle-free way to have a thoroughly clean and healthy home? Yes, please! Cleany gives you an effective and time-efficient way to book professional home cleaning that will make your home spotless in the shortest amount of time. We've got you covered from start to finish! Find out why Cleany keeps pushing the bar in the domain of professional maid service in Port Moody.
Pushing the bar, exceeding expectations

Rest assured that turning to Cleany for help finding a cleaning lady in Port Moody is a step in the right direction. Get in touch with us for premium quality Vancouver cleaning services and allow us to introduce you to the leading house cleaners in Richmond, BC or anywhere else in the area.
Are you new in town? The cleaners we'll match you with are known to provide impeccable and thorough move in and move out cleaning in Burnaby. If you happen to need the services of professional office cleaning in Port Moody, they will be at your disposal for flawless execution from start to finish.
Cleany's vetting process leaves nothing to chance
Owing to our thorough and detailed vetting process, you can rest assured nothing will be overlooked. The cleaners we work with are hand-picked professionals with admirable skills and work ethics. Whether you need commercial, Airbnb, home or apartment cleaning services in Port Moody, you can rest assured that you will have made the right choice. To make sure nothing falls through the cracks, here are the steps taken before and after new members join the team: