GET THE BEST POST RENOVATION AND POST CONSTRUCTION CLEANING SERVICES
TRANSFORMING MESS INTO MARVEL: CLEANY'S POST RENOVATION AND POST CONSTRUCTION CLEANING SERVICES
When it comes to turning chaos into beauty, Cleany stands as the beacon of excellence in the realm of post-renovation and post-construction cleaning services. Our commitment to providing top-tier cleaning solutions is unmatched, ensuring that your residential or commercial property shines brightly after the completion of any construction or renovation project.
Post-renovation cleaning is a meticulous process, vital for restoring the charm of your property while eliminating the remnants of construction. Whether you've undertaken a residential makeover or a commercial construction endeavor, our team of dedicated Post renovation Cleaners and Post Construction Cleaners are here to ensure that your space emerges from the dust and debris, looking as good as new.
Our deep cleaning prowess extends beyond the surface, delving into every nook and cranny of your property. We understand that after construction, even the hidden corners deserve the same level of care. This commitment to perfection is what sets us apart as the go-to choice for those seeking deep cleaning after construction.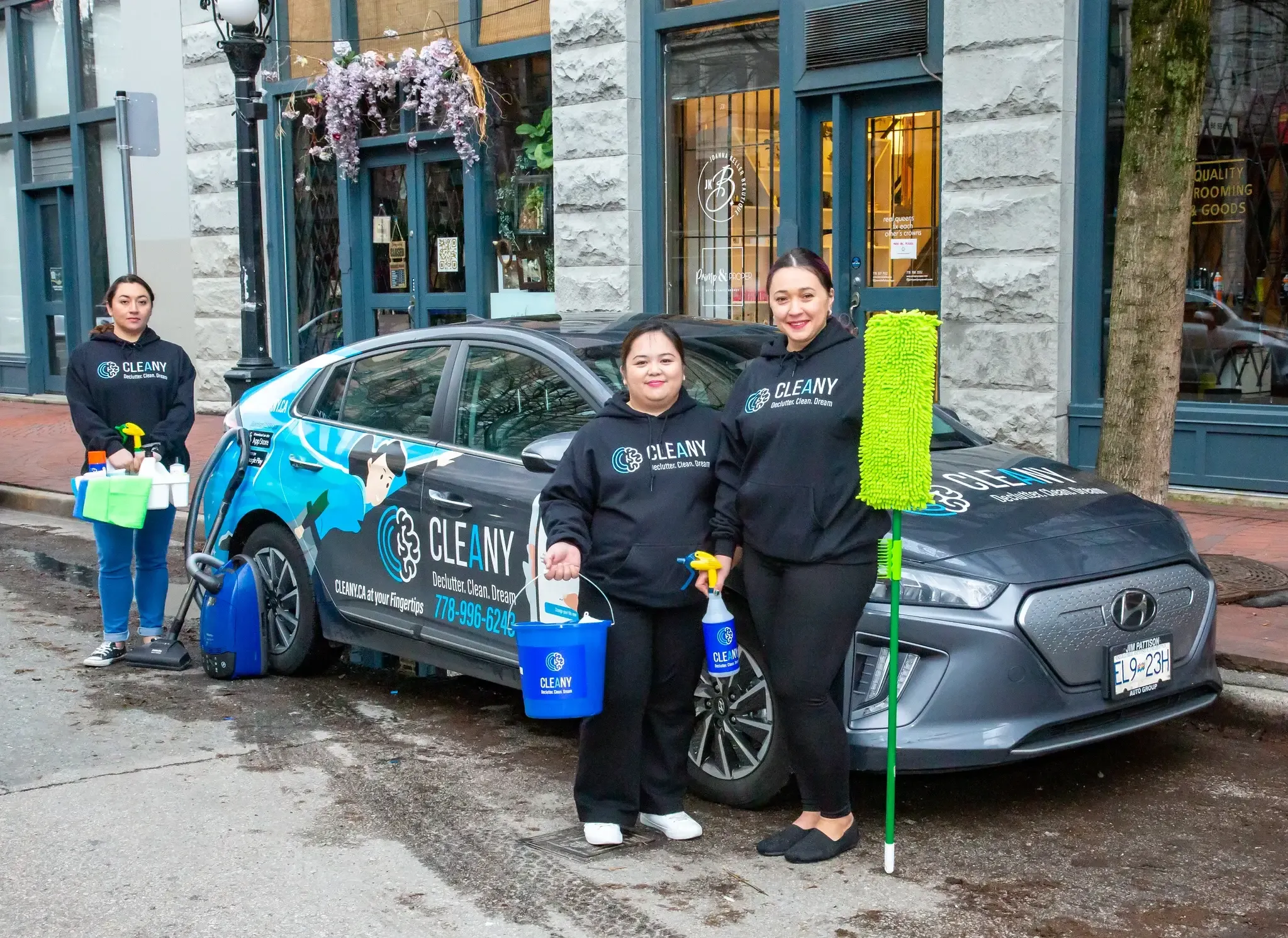 GET
10

% OFF ON YOUR FIRST CLEANING

Declutter

Book Your Service Online or by Phone

Clean

We'll Complete Your Service in One Detailed Visit

Dream

Enjoy Your Happy Home with Shiny Windows!
OUR CONTINUED DEDICATION TO PROVIDING THE BEST POST RENOVATION AND POST CONSTRUCTION CLEANERS
At Cleany, our mission is to deliver excellence consistently. We take immense pride in our team of Post renovation Cleaners and Post Construction Cleaners, who are not just cleaning professionals but the architects of transformation. They are the individuals who understand the nuances of post-renovation and post-construction cleaning services, turning your property from a chaotic construction zone into a pristine haven.
Our dedication to excellence doesn't waver. It is a commitment that echoes through every service we provide. We consider the post-construction and renovation phase as an opportunity to showcase our prowess in delivering the best Post renovation And Post Construction Cleaning Services. With a keen eye for detail and an unwavering passion for cleanliness, we ensure that every inch of your property is spotless, safe, and ready for your enjoyment.
POST RENOVATION AND POST CONSTRUCTION CLEANING SERVICES NEAR ME
Wondering where to find the most reliable and efficient Post renovation and construction cleanup services near me? Look no further than Cleany. We are not just a cleaning company; we are your trusted partners in the journey of post-construction rejuvenation.
Our commitment to being a convenient and accessible choice for all our clients has led us to establish a strong presence in your local community. We understand that you need a quick and efficient solution when it comes to post-renovation and post-construction cleaning. Therefore, we ensure that our Post renovation And Post Construction Cleaning Services are always within reach.
With Cleany, you don't just get a cleaning service; you get a partner dedicated to transforming your property into a marvel. Contact us today and experience the difference for yourself.
Other Cleaning Services We Offer
Our professional cleaners are dedicated to providing comprehensive cleaning services that exceed your expectations. From top to bottom, we ensure your space is immaculate. Trust Cleany for a thorough and reliable clean that exceeds your expectations every time.
FAQS ABOUT OUR Post Renovation And Post Construction Cleaning Services
TIRED AFTER THE CONSTRUCTION OR RENOVATION OF YOUR COMMERCIAL OR INDUSTRIAL BUILDING?