Top-Quality Cleaning Services in Mississauga for Homes and Businesses
Meet Chinazo, a tech-savvy mother of two, driven by a powerful goal: empowering lives through transformative solutions. Her vision led to the creation of Cleany Mississauga. Chinazo believes in the profound impact of our surroundings on well-being and success. A clean, organized space can elevate daily lives in unexpected ways.
With her extensive tech background and unwavering commitment, Chinazo revolutionizes the cleaning industry. She doesn't just bring spotless shine; she infuses technology and innovation into her services.
Join Chinazo on a transformative journey to cleaner, healthier, and happier spaces. Experience the difference her passion for technology and entrepreneurship makes in your life. Let Cleany Mississauga be your partner in creating the spaces you deserve. Welcome to a brighter, cleaner, and more empowered tomorrow.
CLEANY - PROVIDING THE BEST CLEANING SERVICES IN MISSISSAUGA
At Cleany, we take immense pride in being the go-to choice for the best cleaning services in Mississauga. Our commitment to excellence is unwavering, and our team of professional cleaners stands as a testament to our dedication.
Our journey towards becoming the pinnacle of cleaning services in Mississauga has been paved with a relentless pursuit of perfection. We understand that a clean and pristine environment is crucial for your well-being and peace of mind. That's why, at Cleany, we have spared no effort in assembling a team of professional cleaners who are not only skilled but also passionate about their work.
Cleaning Services in Mississauga are often sought after, but we set ourselves apart by consistently delivering top-notch service. Whether it's a routine cleaning, a deep clean, or specialized cleaning, our team's expertise shines through. We are more than just cleaners; we are the guardians of your cleanliness, ensuring that your space is transformed into a spotless haven.
GET
10

% OFF ON YOUR FIRST CLEANING
OUR COMPREHENSIVE CLEANING SERVICES IN MISSISSAUGA
OUR CONTINUED DEDICATION TO PROVIDING THE BEST CLEANERS IN MISSISSAUGA
Our continued dedication to providing the best cleaners in Mississauga is at the core of our success. We believe that quality should never be compromised, and we uphold this principle with every task we undertake. When you choose Cleany, you're choosing excellence, reliability, and a commitment to surpassing your expectations.
Our cleaning services in Mississauga are designed to cater to a wide range of needs. Whether you're a homeowner seeking a refreshing touch for your abode or a business owner in search of a clean and inviting workspace, we have you covered. Our versatility is matched only by our attention to detail, ensuring that every nook and cranny is immaculate.
CLEANING SERVICES NEAR ME IN MISSISSAUGA
When you search for cleaning services near me in Mississauga, you deserve nothing but the best. Cleany's presence in the local community is a testament to our commitment to being a reliable and convenient choice for residents and businesses alike. We understand that time is precious, and convenience is key.
With Cleany, you can have peace of mind knowing that cleaning services near you in Mississauga are just a click or a call away. Our user-friendly booking options, including the Cleany app and online booking via our website, make scheduling your cleaning service a breeze. We also welcome you to reach out to us by phone for personalized assistance. Your convenience is our priority.
Step 1


BOOK A DEEP DECLUTTERING CLEAN-UP

Initial cleaning, organizing, trash and recycle removal. Mary Condo Japanese method of organizing.

Step 2


ENJOY YOUR NEW SPACE AND CLEAR MIND

The decluttered space will impact your brain function and you will feel inspiration and see your life goals clearly.
Step 3


BOOK RECURRING MAINTENANCE CLEANING

Consistency is the secret. Don't lose the miracle feeling and maintain your space clean and organized. We are here to delegate this routine to.
Step 4


CHASE YOUR DREAMS

Focus on what you want to chase in your life: family, business, career, art, school, whatever it is - we will cover the maintenance so that you dedicate your time to your dream life.
Olga Gyozumyan
Founder and Operations Manager
Passionate about impacting peoples lives in a positive way. Enjoys building powerful teams and win-win game ventures.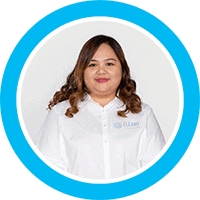 VANESA SERRANO
Customer Service Manager
The management guru, always finding the ways to make it work for both our valued clients and our lovely cleaning experts.
CATHERINE PINEDA
Social Media Marketing Expert
Creative and positive, putting her hearts in every word she spreads out.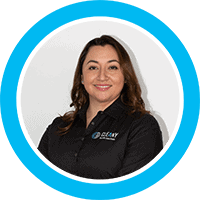 GINA BUITRAGO
Team Supervisor
Efficient Logistics Queen overseeing and optimizing cleaning team operations with precision and expertise
FAQs About Cleaning Services In Mississauga
WHY CHOOSE CLEANY AS THE BEST CLEANING COMPANY IN MISSISSAUGA