Professional Decluttering And Organizing Services In Mississauga: Cleany Experts
UNCLUTTER YOUR LIFE: MISSISSAUGA'S EXPERTS IN PROFESSIONAL DECLUTTERING AND ORGANIZING SERVICES
At Cleany, we specialize in professional cleaning and organizing services that go beyond the ordinary. Our mission is to help you reclaim your space, your peace of mind, and your time. We understand that life can get cluttered, and that's where we come in. With our top-notch decluttering and cleaning expertise, we offer more than just tidying up; we provide a transformation. Our team of experts excels in both professional decluttering and organizing services, ensuring that your space not only looks immaculate but also functions seamlessly.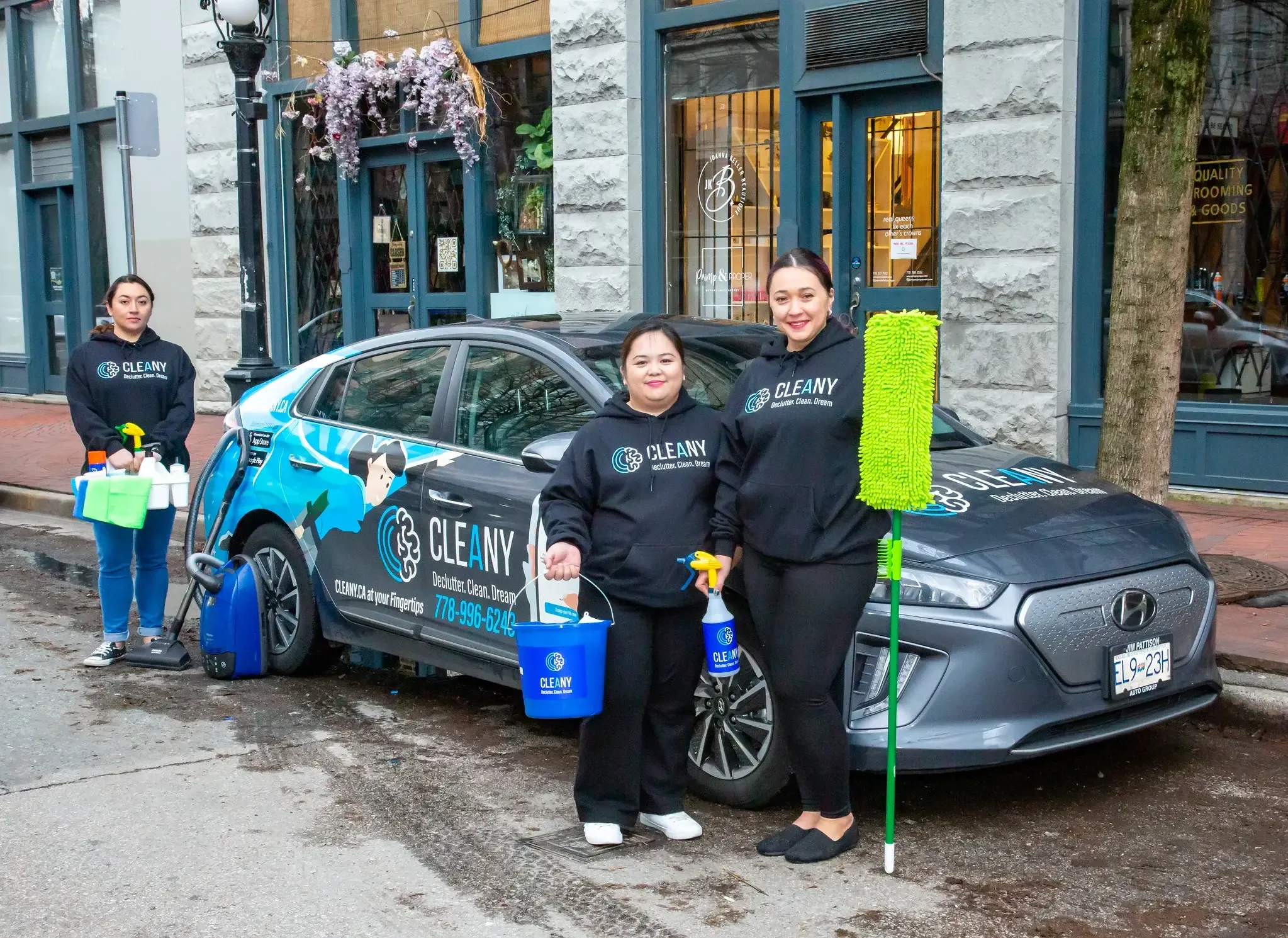 GET
10

% OFF ON YOUR FIRST CLEANING

Declutter

Book Your Service Online or by Phone

Clean

We'll Complete Your Service in One Detailed Visit

Dream

Enjoy Your Happy Home with Shiny Windows!
DECLUTTERING AND ORGANIZING SERVICES NEAR ME IN MISSISSAUGA
If you're searching for a "professional organizer near me" or a "professional declutterer near me" in Mississauga, your quest ends here. Cleany is your local partner in decluttering and home organization. Our team of home organizers near you is dedicated to making your life simpler and more organized. We understand the unique challenges that Mississauga residents face when it comes to managing their spaces, and we're here to provide tailored solutions. With Cleany, your home will not only be organized; it will become a haven of tranquility.
EXPERIENCE THE ART OF ORGANIZATION WITH CLEANY'S PROFESSIONAL HOME ORGANIZER
Cleany takes pride in being Mississauga's go-to professional home organizer. As a home organization company with a reputation for excellence, we bring the art of organization to your doorstep. Our professional organizing services are designed to cater to your specific needs, whether you're looking to streamline your living space, maximize your storage, or simply create a more aesthetically pleasing environment. Our team of experienced professionals will work closely with you to understand your vision and turn it into a reality.
When you choose Cleany as your professional house organizer, you're choosing a partner committed to transforming your living spaces into functional works of art. We recognize that every home is unique, and our approach reflects this. From concept to completion, we ensure that your home not only looks organized but also feels like a place you can truly call your own.
Other Cleaning Services We Offer IN MISSISSAUGA
Our professional cleaners are dedicated to providing comprehensive cleaning services that exceed your expectations. From top to bottom, we ensure your space is immaculate. Trust Cleany for a thorough and reliable clean that exceeds your expectations every time.
FAQs About Decluttering And Organizing Services In Mississauga
PROFESSIONAL DECLUTTERING SERVICES IN MISSISSAUGA